The Best Low Maintenance Balcony Plants
A little greenery is a perfect addition to any outdoor space including balconies. However, unless you are green fingered or have a particular passion for gardening you probably want to spend more time enjoying time on your balcony, rather than taking care of the plant life. So we have seven of best low maintenance plants suitable for balconies in our article below.
Cactus, spider plants, Boston ferns, petunias and Aloe Vera are among the most popular low maintenance balcony plants. Each requires minimal maintenance, are relatively hardy and require moderate temperatures, making them ideal for most balconies.
Each plant requires a little variation in care, though all are low maintenance and only require basic care and each will bring a splash of color to your balcony.
If you are looking for the quick answer, we have a table directly below that highlights the plant its care needs and why it makes a great low maintenance balcony plant.
| | |
| --- | --- |
| Low Maintenance Balcony Plant | Description and Care Instructions |
| Cactus | A hardy plant that can survive is both low and high temperatures, Make sure you buy one grown outside, and water it every couple of weeks. |
| Spider Plant | Can survive in low light conditions and with irregular watering ( suitable if you take lots of holidays. you can always put it to the railings so it gets rain when it comes as well. |
| Aloe Vera | A great low maintenance balcony plant that is not very thirsty (doesn't require much water) and can survive in various temperatures. |
| Boston Fern | Unlike Aloe Vera and Cactus, Boston Ferns are thirsty and need water regularly, however next to the rails of your balcony will let them get the rain when it comes. |
| Lobelia | These are able to both stand up and be trailing on your balcony if you want hanging baskets, they shouldn't be allowed to dry out but can tolerate low temperatures but not frost. |
| Sweet alyssum flowers | Once established these tough plants will need little maintenance. While becoming established they should be watered to keep the soil moist around the roots for a few weeks |
| Petunias | These are a little more fussy, and will need to be kept moist and have half decent light to get the best flowers from them. One for the neighbours to water if you do go away. They look awesome though. |
We have an infographic on the best low maintenance plants for balconies below as well. You can download or share if you need. Just click on the picture to make it bigger.
Cactus
Cacti are easy-care plants that can survive winter temperatures as low as 45 degrees Fahrenheit. You can water cacti once every three weeks or less.
A weak solution of liquid fertilizer can be used on most varieties. Some cacti require a slightly higher watering frequency, but the basic instructions apply to all.
A cactus plant's new growth takes place in spring, but the growth is not new leaves but new stems. The new leaves are pencil-sized and about half an inch long.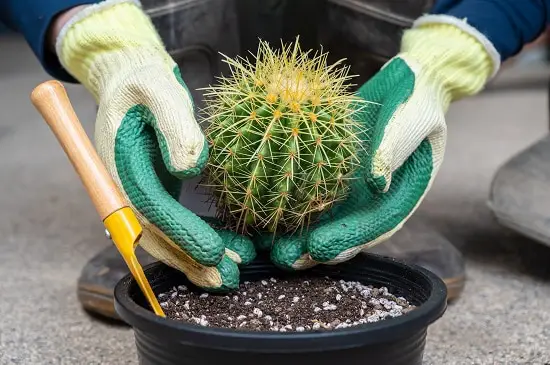 Cactus leaves fall off in a matter of weeks, but new stems will sprout. The new stems will expand before the pads do, and the plant will develop a scar on the leaf.
Cactus plants are easy to care for, but you should avoid using chemicals or a harsh environment where the plant may get sick or die.
To care for a cactus plant, it should be in good condition. Avoid buying a plant that is damaged or shows obvious bruising.
If you have never seen a bruised cactus before, or are not sure what to look for you can avoid then by making sure you buy it from a reputable greenhouse or garden centre.
Try to buy from one with outside space as in Indoor stores, the plants will be poorly lit and will never broaden. Once this happens, the plant will suffer permanent disfigurement. And you want the best one you can find for your balcony.
Spider Plants
The spider plant, or Chlorophytum comosum, is a low maintenance balcony plant that will survive irregular watering sessions and thrive in low light conditions.
This plant will also purify the air inside your home if you bring it in during cold spells as well as add beauty to your balcony.
Its foliage has tiny white flowers and is easy to care for. It looks stunning in a hanging basket or tabletop container. Spider plants are also non-toxic and can be grown indoors or outdoors.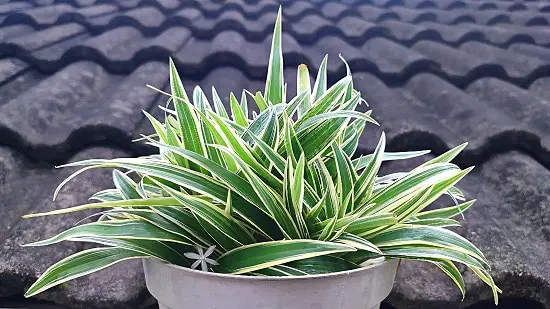 In a container, the spider plant will grow moderately quickly and needs little attention. It thrives in light shade, but will not grow as quickly in heavy shade.
Although they tolerate high amounts of shade, you should not place them directly in the sunlight as this can scorch their leaves. If you're growing your plant indoors, place it near a window or other area of the house that gets indirect sunlight.
During the winter, the spider plant will go semi-dormant. Regular watering and misting will help your plant keep its water levels steady.
The plant may need repotting every year until it's about 2 to 5 years old. After that, you won't need to worry about repotting your plant as it will send out spiderlings and blossoms, and it will require very little maintenance.
However, be sure to place it away from your pets, as it can be toxic to pets.
Aloe Vera
An aloe plant is an excellent choice for a low-maintenance balcony plant. It is a low-maintenance plant that is perfect for mixed climates and doesn't require much water.
Aloes can live up to 100 years if properly cared for and only require a small amount of sunlight and they are perfect for balconies as they are fine in partial shade.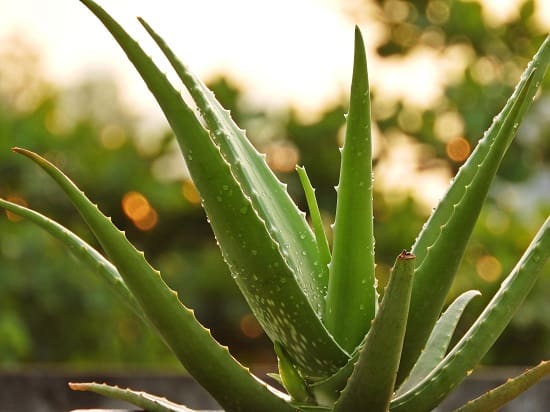 Aloes can be grown indoors with ease, but they do require some light exposure. Aloes are best grown in a sunny window and do not require much water. Plants in containers require two or three hours of direct sunlight a day. We also have aloe vera in our best succulents for balconies article
Boston fern
Another great low-maintenance plant for your balcony is the Boston fern. Its large, frilly leaves and hanging fronds make it a wonderful addition to any space.
Boston ferns require a constant moisture level and a bright, indirect light source to grow properly. These plants are also known as polka dot plants because of their large spots of color.
Make sure to keep the plant in bright, indirect sunlight to maintain its color. Avoid confusing Boston ferns with snake plants. These plants grow up to 30 inches tall and have patterned leaves that make them easily identifiable.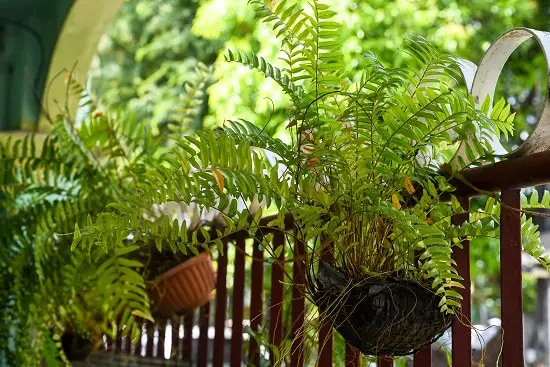 Once the plant is well established, you can start fertilizing it with a diluted all-purpose liquid fertilizer. Water the plant regularly, about twice a month.
The best way to do this is to mix a small amount of the fertilizer in a gallon of water. Water the plant only after the top inch feels dry. Once a month, soak it in water. This will ensure that your plant receives adequate nutrition, which is essential for healthy growth.
Lobelia
The seeds of lobelia are small and stick together well in several cell trays. They should be planted in the soil, but not covered completely. Place the trays outside in indirect sunlight for about a week or so.
After transplanting, water the lobelia thoroughly and repot as needed. In about a month, transplanted plants will grow into small clusters. You can transplant the clusters or large ones elsewhere.
The trailing variety of lobelia has a long trailing habit with a multitude of small flowers. These are usually blue, but you can get plants with purple or white eye-rings.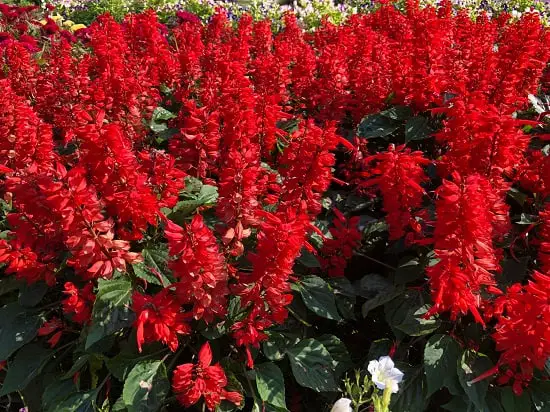 These plants are primarily low maintenance, and can even be used as an understory plant in a balcony box. They are easy to grow from seed and can be used to cover a fence, edging, or garden.
Unlike many other flowers, lobelia plants require very little maintenance. They can thrive on low humidity, as they do well in containers and baskets.
However, lobelia do need consistent watering during the dry season. They also need pruning to encourage more blooms. It is recommended that you trim them a couple of times a year, so they can produce more flowers
Sweet alyssum flowers
The sweet alyssum flower is a popular choice for balcony planting, because it needs little maintenance and grows very fast. This plant does best in full sunlight but will also tolerate shade.
It will bloom more frequently in full sunlight than in partial shade, and the flowers look similar to snapdragons. Although sweet alyssum plants are considered low maintenance balcony plants, you should not place them in a dry location, as they do not tolerate the lack of moisture overly well.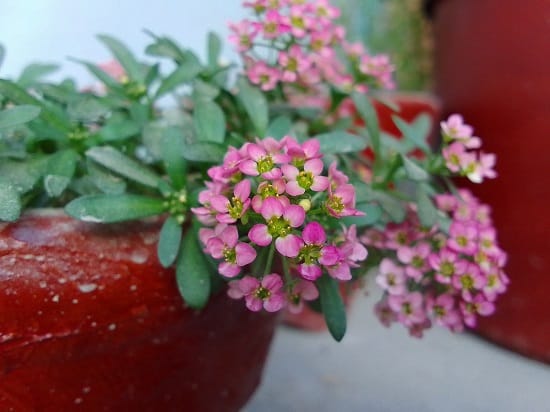 There are a variety of sweet alyssum varieties you can grow from seed. 'Snow Princess' has profuse bunches of white flowers in spring, while 'Snow Cloth' has smaller blooms. 'Easter Basket' is a slightly shorter variety with rose-pink blooms and a sweet scent.
You can choose a hybrid that best suits your balcony, and it will thrive in full and partial sunlight.
The sweet alyssum flower can be grown in containers or in flower beds. It has tiny, clustered flowers that attract bees and butterflies, and has a honey-like fragrance.
This plant is also low maintenance and will tie together other elements of a flower bed. The flowers of this plant are not only beautiful but will also attract pollinating insects to your balcony, if that is something you want of course! The fragrant flowers will brighten up any balcony or flower bed.
Petunias
One of the most popular choices for low-maintenance balcony plants is the petunia. These annual plants grow well in full sun, require little maintenance, and bloom continuously throughout the year.
They grow best in full sun and can be propagated from seed. They also require a consistent amount of water and sunlight. Once established, petunias can last well into fall, and are highly adaptable.
Wave petunias are a great choice if you have limited space. They don't require deadheading, and flower well into the early fall. Unlike standard petunias, wave petunias don't require deadheading.
They also last into the fall without deadheading, making them perfect for balconies. Petunias also look great in a big pot.
Petunias are one of the easiest flowers to grow. They are perennials in zones nine to 11 and can be grown in containers on a balcony. They require full sun for five to six hours each day.
We have loads of information and articles on plants for outdoor spaces, while a search will help checking out the articles linked below is also a good way to start.
Conclusion
We have highlighted 7 of the best low maintenance balcony plants to consider in the article above, however there are plenty more and if you have the space and are perhaps looking for a little shade or privacy you can consider larger plants or even small trees. We have advice on those on the site as well.
Plants certainly add a little life to you balcony, and as we mentioned you want to choose those that let you spend more time looking at them rather than those that need you taking care of them.
References