How Can I Light My Balcony Without an Outlet?
Do you love spending time on your balcony when the weather is gorgeous – I love lounging on my huge balcony, but as the sun sets, spending time outside in the dark loses its appeal. Unfortunately, I have no power that goes directly to my balcony, so I had to look into ways to light my balcony without an outlet. If you've encountered the same issue, let me share with you how I solved my balcony lighting problem
To light a balcony with no power outlet, run an extension cord through the window or use solar- or battery-powered lighting. An extension cord requires an open window and extra cables. Solar and battery-powered lights come in various price options and provide low or bright lights for a balcony.
Balconies make great entertainment spaces, especially if your apartment is tiny and you need all the extra space you can get. My balcony is my refuge – a place where I can have a quiet cup of coffee in the morning or a few sundowner drinks – but using it at night is an issue because I don't have a power outlet on the balcony itself.
For a while, I had a lamp that I used outside with an extension cord, but this wasn't practical and was a temporary fixture; I decided to update my balcony lighting and came up with some fantastic ideas that might help you light up your dark balcony!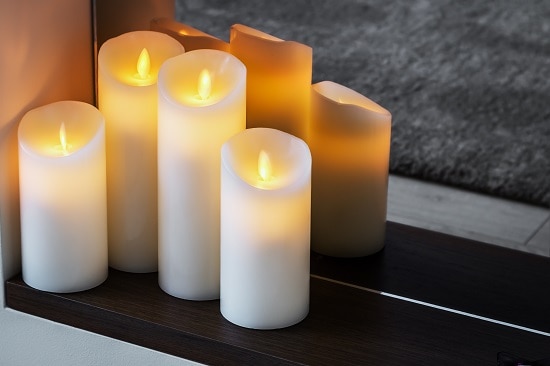 How Can I Light My Balcony Without an Outlet?
If you have no electrical power outside on your balcony, it is a trial to get it bright enough to be usable at night. Many balconies only have a single light fixture which might not be enough to do the trick, and quite a few – especially in older buildings – have no light fixtures at all.
The other factor is that many of us rent our apartments, and we can't make any structural changes, such as getting in an electrician to rewire our apartment to have lights on the balcony.
If you own your apartment, this is probably the best long-term solution to having no power outlets – hire an electrician and get the job done so that you have precisely what you need regarding lights and power on your balcony. However, if rewiring is not an option, there are a few easy and temporary ways to light your balcony without an outlet, and many look rather chic.
The most straightforward route is to run an extension cord through a window or door and use a lamp. But it also has its drawbacks.
Light Your Balcony with an Extension Cord
If you prefer to use an extension cord to light your balcony and plug in a lamp or set of lights, there are a few things you'll need to consider. An extension cord is only be a temporary measure, and you should never run an unprotected cable through any door or window that slides closed! If the cord were to be accidentally cut, it could be fatal.
Firstly, whether your balcony is open or protected will play a big part in what you can use to light the space. If your balcony is glassed-in and protected from the weather, you won't have to worry about the elements and electrical fittings, but most of us have open balconies. In this case, you'll need to treat this the same way as if you are running lighting outside. No one wants to get electrocuted due to wet cables or connections!
If your balcony is exposed, use an extension cord rated for outdoor use, such as this ten-foot heavy-duty power cord from Amazon.
$12.81
in stock
6 used from $11.03
as of November 25, 2023 7:04 pm
When choosing lights, you'll all need to pick ones that are designed to be waterproof, such as camping lights. These stunning patio hanging socket lights will look incredible lighting up a balcony but won't short or be dangerous due to rain or dampness.
$28.31
$39.99
in stock
2 new from $28.31
as of November 25, 2023 7:04 pm
Pros of Using an Extension Cord
Quick to set up – you need only run the cord from an indoor outlet to your balcony.
No damage to property – you won't need to add any fitting that might damage the walls.
A good range of outdoor-rated lights can be plugged into an outdoor extension cord.
Suitable for temporary measures, such as a party or holiday lighting like Halloween.
Cons of Using an Extension Cord
You need to run the cord through an open window or door, and you'll be unable to close them fully.
Unless your balcony is appropriately covered, you'll need to invest in an outdoor-rated extension cord.
Running an extension cord under or through a sliding door violates the fire code, and you should never do this.
If you are looking for other lighting tips for other areas of your house or living space you can check out the links listed below.
Drilling a Hole Through a Sliding Door Panel for Extension Cord
While using an extension cord with a sliding door is a definite no-go, there is a work-around provided you have permission from your landlord or own the apartment.
Drill a hole in the far end of the stationary panel of the sliding door to run the extension cord through. It is vitally important that the moving part of the sliding door does not cross this section, as you want to avoid the cord being accidentally cut.
The best option to avoid any potential fraying is to drill the hole wider than your cord, then fit a rubber grommet inside the hole before running your cord through. This will prevent the cord from rubbing against any sharp edges and avoids cutting the rubber casing around the wires
Why You Shouldn't Use Indoor Lamps on Your Balcony
Unless you have a fully-enclosed balcony, you should not be using indoor lamps. Standard lightbulbs are designed to be used indoors, where they are protected from the elements. If you're buying lightbulbs for your balcony, check the packaging to see if they have an outdoor rating.
The different listings on the packaging will let you know if your lightbulb is suitable. UL Listed means you can only use your lightbulb indoors, in dry locations, and UL Listed for Damp Locations are best for bathrooms and utility rooms.
You'll want to find lighting marked UL Listed for Wet Locations,  as these are the light bulbs that have been designed for use in places where there may be water drips or rain, such as outdoors.
You may also want to check the IP rating (Ingress Protection), which shows how protected the fixture is from water. Aim to get fixtures with an IP rating of 66 or higher, as this will mean the fitting is reasonably waterproof.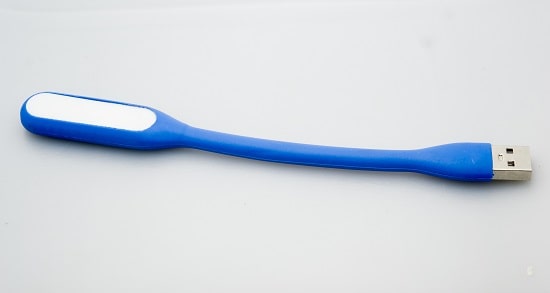 Light Your Balcony With Solar-Powered Lights
A much safer idea than using an extension cord is to use outdoor-rated lights that get their power from solar or battery. Solar-powered lights have a reputation for being fiddly and prone to stop working, but you can avoid this by choosing higher-quality lights with good reviews.
If you only want lights up for a party, Christmas, or Halloween,  cheaper solar-powered lights may be all you need. LED solar-powered string lights will usually only provide light for a few hours after sunset, so if you want them available anytime, this is probably not the best option.
Options for Solar Lighting on a Balcony
You will need somewhere to set your solar panel up to ensure the lights get enough charge. This string of LED outdoor-rated solar lights is a perfect lighting choice if you're looking for café-style lighting and have a place where you can clip the solar panel. They put out a warm glow, take six hours of sunlight to charge, and stay lit for around five to six hours.
$14.99
$19.99
in stock
as of November 25, 2023 7:04 pm
If you love having plants on your balcony and don't want a string of lights, you can add solar garden lights to planters and recreate a garden space on your balcony. These elegant retro-style solar lamps are designed to light up a driveway or garden path, and a few of these should give your balcony more than enough light.
$59.99
in stock
as of November 25, 2023 7:04 pm
When fully charged, they can give up to ten hours of light, but they need full direct sunlight to charge. Each lamp has a built-in mini solar panel at the top, so there's no need to clip up an additional panel.
If you prefer the look of wall-mounted lights, you can buy solar wall lanterns that are waterproof and easy to install while providing a decent amount of light to brighten up your balcony.
$57.99
in stock
1 used from $50.35
as of November 25, 2023 7:04 pm
Light Your Balcony With Battery-Powered Lights
Another temporary lighting idea for your balcony is to buy strings of battery-powered fairy lights. Twinkling colorful lights can give your balcony a whimsical, festive feeling, and you can buy the strings cheaply.
You will have to replace the fairy light batteries every few weeks or months, which could become quite costly if you use the lights often. Strings of small lights like these are better for decorative use as the light they provide is usually weak. Certainly, I wouldn't recommend trying to read a book by fairy lights!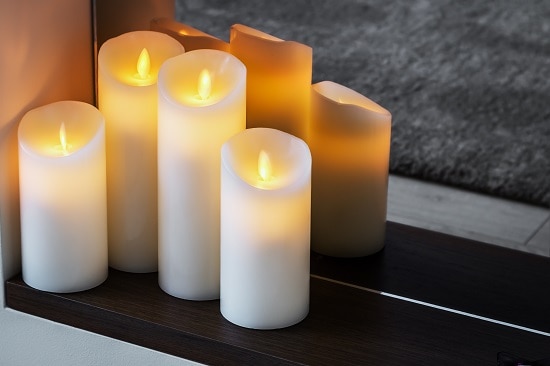 If intense illumination is not your concern, a string of lights such as these mini globe fairy lights is a good idea. They have a waterproof battery box and take three AA batteries to run. They have a remote control allowing you to set a flash pattern and a timer. If you use the lights for around six hours every day, you'll need to replace the batteries every two weeks, and this can add up, so I'd look at battery-powered lights mainly for special occasions, not daily use.
$18.99
in stock
4 used from $13.80
as of November 25, 2023 7:04 pm
If you'd prefer some wall light fixtures for a more sophisticated look, you will probably need to invest in solar lights if your balcony is exposed. However, if your balcony is covered and does not get damp, grab a few battery-operated wall sconces for some additional lighting. These are rated for indoor use, so don't install them if your balcony gets a lot of rain or dampness.
$37.98
in stock
2 used from $26.59
as of November 25, 2023 7:04 pm
Light Your Balcony with USB Rechargeable Lights
While this is similar to using battery-powered lights, USB rechargeable lights are powered by charging them via a USB connection. You can plug these rechargeable lights into your computer to recharge or a USB-adapted plug. Once they're charged, they can provide many hours of light, and you won't constantly be replacing batteries.
Many have been designed for campers, making them easy to carry and place, and these clip-on, hanging LED bulbs last up to fifteen hours and can light up an area of 100-sq feet. Not bad for a quick solution to lighting your balcony without a power outlet!
$43.74
in stock
3 new from $43.74
as of November 25, 2023 7:04 pm
Other USB rechargeable lamps are designed for table use, and these cute mesh vintage-style rechargeable lamps look perfect on a small patio side table! A fully charged lamp can light space from eight to twenty hours, depending on the brightness setting.
$30.87
$49.99
in stock
3 used from $30.87
as of November 25, 2023 7:04 pm
I loved using these; they became my favourite no-fuss solution for lighting my balcony. However, they are marketed as indoor lamps, so I take them in when I'm done needing them. They take around two or three hours to charge, and because they're plastic, they are pretty light, so don't use them in a windy place.
For those who prefer string-style lights, you can also get USB rechargeable versions, and these waterproof and shatterproof outdoor string lights are the best of both worlds as they are both solar-powered and USB rechargeable.
Light Socket Adaptors for Your Balcony
If you have an overhead light but no outlet socket, you can transform your light socket with a simple adaptor. Using a light socket adaptor, you can dramatically change the lighting set up on your balcony. A light socket adaptor allows you to set up lights in other areas of the balcony or even use it as an outlet for other electrical equipment such as sound systems or a phone charger.
You can either convert the light socket with a simple adaptor or upgrade to a fancier option like this multi adaptor which turns your light socket into a light fitting with multiple plugs. Again, if you're using this on a wet balcony, you'll need to ensure that all your fittings are waterproof and have a high IP rating (66 or more).
We have a selection of articles on Porch lights, brightness location, color and more lighting options. We have highlighted some below but you can search if you need more.
Conclusion
There are many ways to light your balcony space, even with no direct power outlets. While adding extra outlets may be as simple as using a light socket adaptor or as complex as hiring an electrician to upgrade your wiring to run an outlet onto the balcony, you will find a way that suits your needs.
Some fun quick lighting fixes are solar or battery-powered strings of lights, but if you need a brighter light for craft work or reading, look at the range of USB rechargeable outdoor lights designed to provide much brighter illumination.
Resources