Can You Sleep in a She Shed?
After Man Caves, it is only fitting that Woman get an equivalent space just for themselves, which led to the creation of the She Shed. A She shed is a space that can be whatever you want it to be, and some have even turned it from a place to relax, to a place to sleep and created a She Shed Bedroom. We take a look how.
Can you sleep in a She shed? Well, that depends on where you live. There are strict regulations in some countries. Some countries require you to get permission to live in a shed and make sure it meets building regulations. But, in the United States, it is perfectly legal to live in a shed as long as you meet the necessary regulations.
So, how can you make your She shed habitable? Continue reading to find out more about the benefits and drawbacks of sleeping in your She shed.
Can a She Shed be a Bedroom?
Converting your She shed into a bedroom is a fairly easy process and can create a warm and inviting place for sleeping. You can save floor space by putting up floating shelves or a soft rug. You can also put up a queen-size bed and a nightstand near it to add additional storage – if you have the space. Adding a mini-fridge or television is also an easy way to add convenience. If you don't have the space you can consider hammocks or sofa beds as alternatives.
A she shed bedroom should have plenty of windows for natural light, so it is the perfect staging post for a hammock. Adding blue bedding will give the room a relaxing ambiance. Whitewashed walls and stained wood floors will complete the look. And because your shed is so cozy, you can add a bench seat for more seating.
You can even add storage bins underneath. If you have a big shed, you may be able to fit in a desk and some shelving making it a perfect place to relax and do a little work if you want.
Another benefit of converting a She shed into a bedroom is its affordability. Although the housing market continues to grow, you will still notice the difference in house prices when you add a fully functional bedroom in your garden!
And if you plan on making this a permanent living space, you can even add a bathroom. A she shed with a bathroom is a good option for those who want to spend less money but still want a comfortable bed and private bathroom.
How to make a She Shed habitable
If you want to have a nice shed but aren't sure how to go about converting it into a livable space, there are many things that you can do to make it more comfortable. A shed can be made into several different rooms or even a man cave if you are willing to give it up!
It can be converted into a bedroom, office, game room, or other space, depending on your needs. You can also add a front porch or window.
To create a livable space, it should have good drainage. A good foundation should have a slab or gravel underneath. To prevent moisture from entering, it is wise to use a French drain system that can tie into the shed's gutters. If you don't have the money to hire a contractor, you can do it yourself and save some money. But remember that you can't do everything yourself!
You can also hire a designer to help you make your shed habitable. Some designers charge a fee, but this way you'll be sure to get a sustainable and safe design. Just make sure to check with the authorities before hiring a professional because some places have specific standards for building sheds, and some may be illegal! It's worth taking a few extra steps to make your shed habitable, and you can save a lot of money if the authorities come knocking later.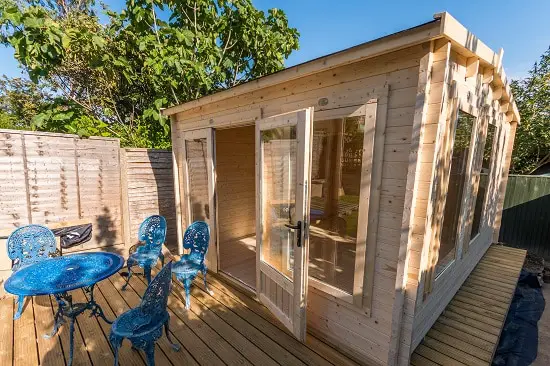 Is a shed insulated?
If you're unsure whether a shed is insulated enough to sleep in, you can find out by following these tips. First, ensure that your shed's roof is covered with felt. The roof is where most of the heat will escape, so you'll need to insulate it well.
Be sure to nail down the felt firmly. Also, ensure you wear protective gloves and eyewear, especially if you're working in a cold environment.
And finally, if you're worried about moisture, try using bubble wrap. You can find some great DIY ideas online, or you can visit your local home improvement store and get enough insulation.
Another way to ensure your shed is well insulated is to install insulating floor panels. While foam is a cheaper option, batts can be easier to handle, especially under structures.
For this purpose, you should jack up the shed first. Alternatively, you can purchase a large riding mower that can support the weight. Regardless of the type of insulation you choose, be sure to secure the joist cavity.
You can also opt for fibreglass wool. It is effective and easy to install, but it does have its disadvantages. The material is itchy and can cause damage to your throat and eyes. Nonetheless, it's a great choice for thermal and acoustic insulation. Just make sure to place the foil-backed insulation board between the joists of the shed's roof to avoid heat loss and to cover it with plasterboard or similar.
She Shed things to Note
Sheds have to have proper flooring. Often, floors in a shed are made of wood, which rots easily. You can add new flooring for a roomy look and make cleaning easier. New flooring will cost anywhere from $15 to $150.
Insulation should be installed in cold weather areas. Also, make sure the walls are fully insulated. If you have holes in the walls, you can use wood to cover them.
If you're going to sleep in a shed, you should make sure you're keeping it warm enough. Adding a screen door will protect the shed from heat and cold, and it will also keep out insects. Remember, if you're using a shed for sleeping, check to make sure that it has a door that locks.
Is it legal to sleep in a shed?
There are a few things you need to consider before you take the plunge. First, you must check your local codes. Some cities and counties have laws against living in a shed. If you want to sleep in one, make sure you are properly licensed to do so.
If you're planning on using it regularly, however, you may need planning permission. Contact your local authorities for more information. There are many regulations regarding sleeping in a shed, and you may be surprised by the results.
You should also check your local zoning regulations. Some cities require permits for these structures, and others may have strict laws about them. Some places even require you to apply for a permit. If you're in a city, make sure to check zoning regulations before you start building your shed!
Make sure that you have a permit and are following the rules before you start making any plans for your shed.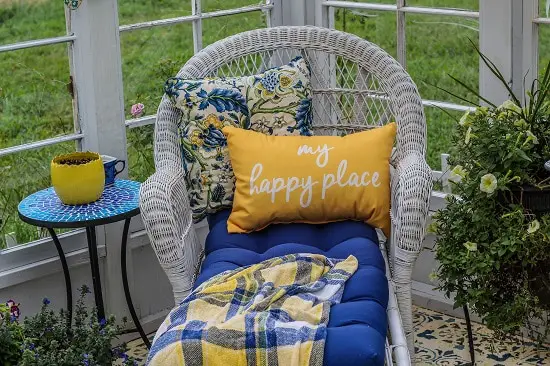 How to make a She shed secure
There are several ways to make a shed secure enough to sleep in, but wooden sheds can be difficult to secure. Adding additional locks will make it more difficult to break in, Instead of adding to many additional locks, reinforce the door and use bolts and nuts to strengthen the hinges.
Installing curtains or blinds will help to keep burglars prying eyes out. Be sure to close curtains and blinds when you're not there. Even with adequate security measures, an intruder can still sneak into a shed with the right tools.
Alarms can also scare away intruders. You can install a motion sensor in a corner of the shed, or place one near the door. This way, when someone walks into the shed, a siren will sound make sure you dont use this when you are in there of course!
Conclusion
While it is possible to turn your She Shed into a bedroom, it will narrow the options for use of it. If you do intend to sleep there on occasion it may be worth buying a good sofa bed and some good indoor / outdoor cushions rather than fully turning it into a bedroom.
However, if you still wish to then it is perfectly possible to create a bedroom from a She Shed, you just have to keep both insulation and security in mind when you are following the steps above.
Sources